On the same day the Hawaiian Kingdom's Envoy was meeting with the Swiss Federal Department of Foreign Affairs' Directorate of International Law in Bern, Switzerland, on March 26, 2014, Dr. Keanu Sai was in a meeting with Dr. Stuart Casey-Maslen, head of research for the Geneva Academy of International Humanitarian Law in Geneva. The University of Lausanne, the International Committee of the Red Cross, the United Nations High Commissioner for Human Rights and the Swiss Federal Department for Foreign Affairs assists the Academy. The Academy is considering listing Hawai'i as an occupied State.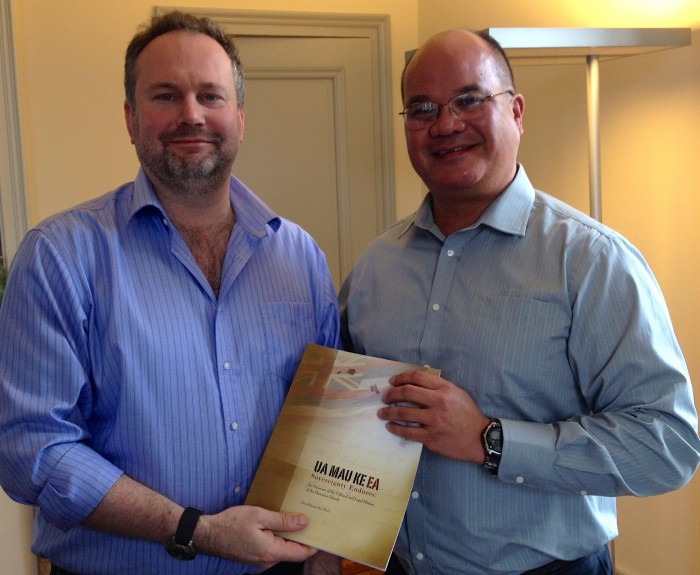 At the meeting, Dr. Sai presented a power point presentation on the history of the Hawaiian Kingdom and how it came under an illegal and prolonged occupation. Dr. Maslen was also provided with information and evidence of the occupation. Dr. Maslen assured Dr. Sai that a decision will be made and if it has been determined that Hawai'i is occupied according to the Academy's criteria it will be listed on its website Rule of Law of Armed Conflict in June. The website provides monthly updates on armed conflicts and occupation and is currently under construction, but will be completed by June.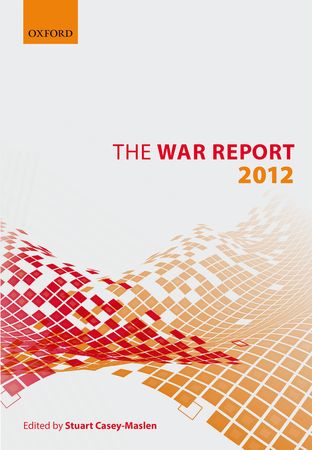 Dr. Maslen is the editor of The War Report, which is a project of the Academy that identifies and briefly discusses armed conflicts according to the criteria established under international law. The War Report is a comprehensive global analysis of armed conflicts under international law, which includes military occupations. According to the Academy, "The purpose of The War Report is to collect information in the public domain and provide legal analysis for governments, policy makers, the United Nations, academics, NGOs, and journalists."

"The classification of an armed conflict under international law is an objective legal test and not a decision left to national governments or any international body, not even the UN Security Council," says Andrew Clapham, Director of the Academy and Graduate Institute Professor in International Law. "It is not always clear when a situation is an armed conflict, and hence when war crimes can be punished," added Professor Clapham. "The War Report aims to change this and bring greater accountability for criminal acts perpetuated in armed conflicts."
The Academy's listing of the Hawaiian Kingdom as an occupied State will promote accountability for individuals who have committed war crimes in the Hawaiian Islands where prosecution can take place before the International Criminal Court and as well as by countries that have universal jurisdiction such as the Philippines and Germany.