On March 21, 2022, the United Nations Human Rights Council (HRC) in Geneva, Switzerland, will be convening for its General Debate. On this day, Non-Government Organizations (NGOs) with accreditation to the United Nations Economic and Social Council will be delivering oral statements by video recording on situations that require the attention of the HRC. The public can view the General Debate online at the United Nations Web TV. Recordings will be uploaded the day after.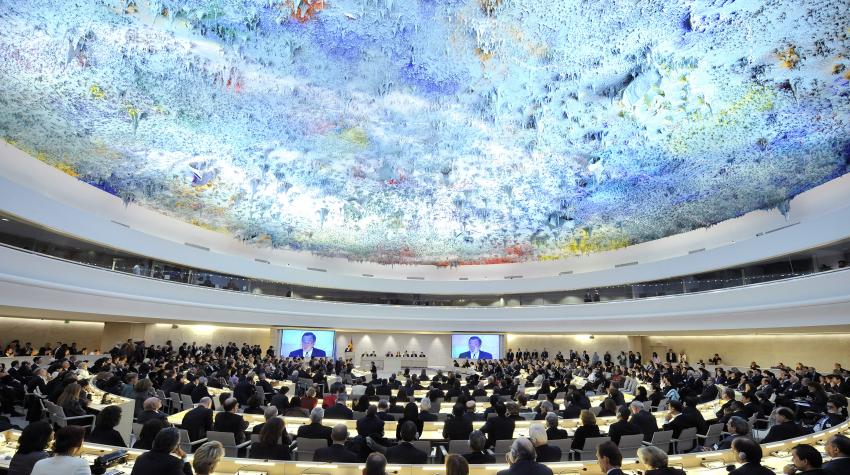 The International Association of Democratic Lawyers and the American Association of Jurists—Asociación Americana de Juristas (AAJ), both of whom are accredited NGOs, will be jointly sponsoring an oral statement to be delivered by Dr. Keanu Sai on the subject of the prolonged occupation of the Hawaiian Kingdom and the violation of human rights of Hawaiian subjects as a result of the unlawful imposition of American laws, being the war crime of usurpation of sovereignty, over the territory of the Hawaiian Kingdom for over a century. The IADL-AAJ have been assigned the 10th slot to deliver the oral statement on Monday.
The IADL and the AAJ uploaded the following information on the Hawaiian Kingdom's prolonged occupation to accompany its oral statement: the PCA Case Repository of Larsen v. Hawaiian Kingdom (1999-2001), the National Lawyers Guild's (NLG) Resolution on the prolonged occupation of the Hawaiian Kingdom (2019), the Position Statement by the NLG (2020), the ebook Royal Commission of Inquiry (2020), the NLG's letter to State of Hawai'i Governor David Ige (2020), the IADL resolution (2021), and a copy of the IADL-AAJ joint letter to the ambassadors accredited to the United Nations in New York City and Geneva (2022).