On May 19, 2013 the websites for the acting government of the Hawaiian Kingdom (hawaiiankingdom.org) and its blog (hawaiiankingdom.org/blog) were temporarily offline with the following message:
Bandwidth Limit Exceeded
The server is temporarily unable to service your request due to the site owner reaching his/her bandwidth limit. Please try again later.
The reason for temporarily going offline was that there was too much internet traffic. Webalizer reported monthly visits to hawaiiankingdom.org were between 3,900 and 6,000 from June to December 2012.  In January 2013 the visits rocketed to 15,000+. In February visits soared to 22,000, and in March visits spiked to 37,000.
In the month of April, daily visits totaled between 6,500 and 12,400, but on April 30 visits exploded to 18,431. On May 1 visits went back down to 4,989 visits and average visits per day since May 1 to May 21 was at 915. It is not clear what caused the dramatic spike in visitors between April 30 and May 1, but we are happy to report that increased visits from across the world is a very good indication that people are aware of the prolonged and illegal occupation of the Hawaiian Kingdom.
As of May 21, 2013, Webalizer has reported for the month of May, 365,790 total hits; 41,391 total pages; and 19,223 visits.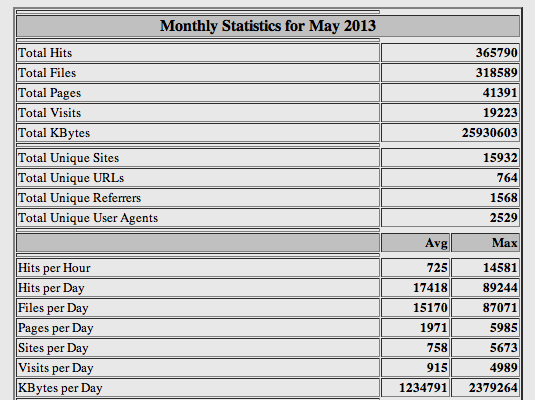 For the month of May there were 109 countries where visits came from.