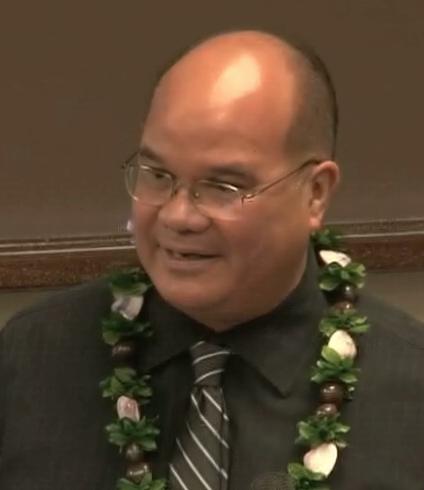 In today's Honolulu Star-Advertiser newspaper, reporter Rob Perez centers his story on a 44-page memorandum authored by Dr. David Keanu Sai, political scientist, under contract by the CEO of the Office of Hawaiian Affairs (OHA), Dr. Kamana'opono Crabbe. Perez reports, "The state Office of Hawaiian Affairs administrator paid a controversial political scientist $25,000 to write a memo that calls into question the validity of OHA's nation-building effort, even raising the question of whether the office's trustees are committing war crimes by pursuing it."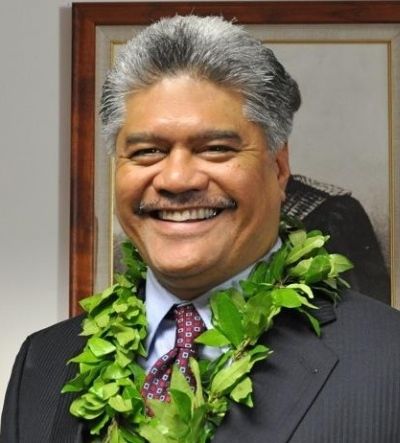 The article draws attention to the memo, but it may give the impression that Dr. Crabbe was not authorized to contract the services of Dr. Sai without OHA Trustees approval as stated by Trustee Peter Apo. Perez, however, correctly stated, if you keep reading, "Crabbe, OHA's chief executive since January 2012, has the authority to spend up to $25,000 without getting prior board approval." Perez reported: "It was part of a follow-up due diligence effort so I could protect trustees and OHA leadership of any risks that might be incurred," Crabbe wrote. "I also provided Dr. Sai's memo to trustees so they could use it in their deliberations. I believe we should consider all points of view, even controversial ones, to fully understand this complex issue."
Dr. Crabbe was seeking to have the Trustees, after receiving a copy of the memo, to meet with Dr. Sai in a Board meeting to ask questions regarding the memo, but he was unsuccessful. Instead, you get uninformed opinions made by Chair Trustee Collette Machado and Apo attempting to paint the picture that there was some collusion going on between Dr. Crabbe and Dr. Sai. This was clearly not the case as Perez reported.
Perez also mentions another contract Dr. Sai has with OHA entered in 2009 for $70,000.00 to complete a book on land titles to be academically published by the University of Hawai'i Press. Perez reported, "OHA recently agreed to an extension allowing him more time to work on the manuscript and has withheld a final payment of $5,000 until the book is published. Sai's initial research led him in the 1990s to co-found Perfect Title Co., which cited Hawaiian kingdom law to contend that existing land titles in Hawaii were defective. Sai said his book will detail how the title problem can be fixed." This book contract with OHA occurred before Dr. Crabbe was at OHA.
The article also mentions that Dr. Sai was convicted of a felony, attempted theft, but failed to explain what the subject of the theft was, therefore implying Dr. Sai was convicted of stealing money from clients of Perfect Title Company. The crime Dr. Sai was alleged to have committed was not the attempted theft of money, but rather the attempted theft of land by doing title reports and providing the remedy to the defect in title under Hawaiian law. When applying the larceny (theft) law it can only apply to personal property, which is moveable property, as opposed to real property (real estate), which is immovable. This distinction is clearly stated in the definition of larceny where the property has to be "carried away" or "attempted to carried away."
According to the United States Department of Justice, Federal Bureau of Investigation (FBI), larceny-theft is "the unlawful taking, carrying, leading, or riding away of property from the possession or constructive possession of another. Examples are thefts of bicycles, motor vehicle parts and accessories, shoplifting, pocket-picking, or the stealing of any property or article that is not taken by force and violence or by fraud. Attempted larcenies are included." A home, being real property, cannot be carried away by doing a title search. Dr. Sai and two clients of Perfect Title Company are the only individuals in the world to have been convicted of attempting to steal a home through a title report, which is not theft. If there was to be any allegation of a crime, it should have been conspiracy and/or fraud. That was not the case because the title report by Perfect Title Company was irrefutable.
As egregious as it sounds, it is not only used in an attempt to disparage the reputation of Dr. Sai, but it is also a war crime by depriving Dr. Sai a fair and regular trial, especially on a manufactured charge of a crime that doesn't legally exist. This was the subject of a federal lawsuit Dr. Sai filed in a United States District Court in Washington, D.C., Sai v. Clinton, et. al., in 2010. The Federal judge dismissed the case stating it was a political question, which is an option U.S. judges can use to say it belongs to the executive or legislative branches of government and not the judicial branch. The complaint was not dismissed because it was a frivolous claim.
In his interview with Perez, Dr. Sai brought to his attention that $25,000.00 to do a memorandum needs to be kept in context. A prior memo contracted by OHA with an attorney that centered on strategies toward federal recognition cost $75,000.00. Dr. Sai also told Perez that Norma Wong, a consultant to Kana'iolowalu, and close confidant and advisor to former Governor John Waihe'e, III, Chair of the Roll Commission, was paid two increments of $250,000.00 a year for a total of $500,000.00. Chair Waihe'e also contracted Dennis Dwyer for a total of $1.3 million dollars to be Kana'iolowalu's federal lobbyist in Washington, D.C. Dwyer was also contracted by the Honolulu Rail Project's HART to be its federal lobbyist and was paid $1.43 million dollars from 2007 to 2013. Dr. Sai also told Perez that Clyde Namuo, who was also the former CEO for OHA before Dr. Crabbe, was simultaneously collecting a full-time salary as Kana'iolowalu's Executive Director while he was also collecting a full-time salary as director for the Polynesian Voyaging Society.
We have provided a link to Dr. Sai's memorandum in order to provide the public with access to the information that was at the center of the story. The public can now read what the Trustees have in their possession and be informed by the diligent research of a political scientist and not a politician. In the memo, Dr. Sai did not solely focus on federal recognition, but also recommended that OHA continue its services to the Native (aboriginal) Hawaiian community, under the doctrine of necessity, so long as it does not conflict with Hawaiian Kingdom law and the international laws of occupation.
Trustees Apo and Machado would be better served by focusing on the existence or non existence of the Hawaiian Kingdom as a country under international law first and whether or not war crimes have been committed. To render Dr. Sai's memorandum moot, the Trustees should focus on the Department of Justice, Office of Legal Counsel, to rebut the analysis and provide evidence that the Hawaiian Kingdom was extinguished under international law, which was the subject of Dr. Crabbe's letter to Secretary of State Kerry. If the Hawaiian Kingdom does not exist under international law and Hawai'i is the 50th State of the American Union, then the U.S. Department of Justice should have no hesitation providing the evidence in a timely manner. The problem, however, is it hasn't, which only reinforces the presumption of continuity of the Hawaiian Kingdom.
This is a very serious issue and this subject should not be taken lightly.