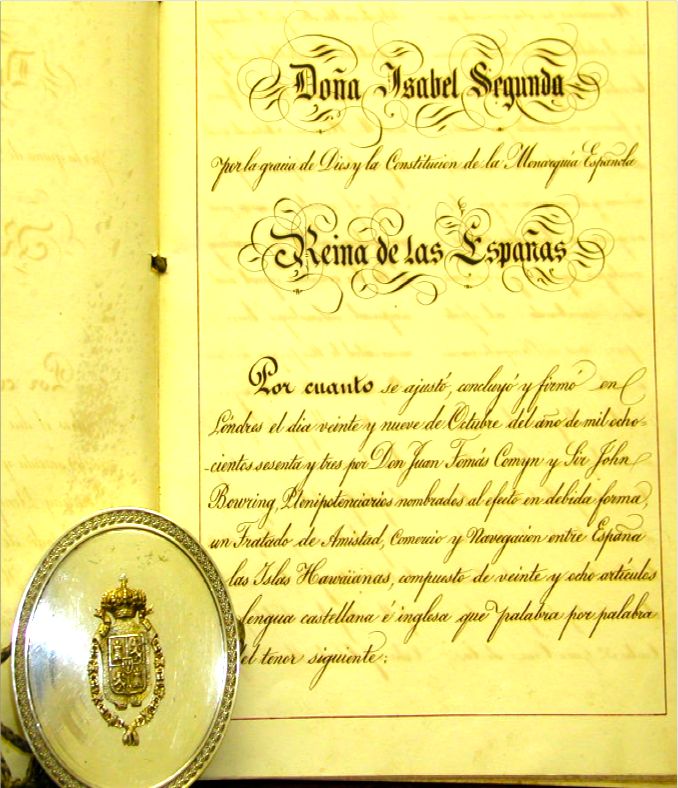 On October 29, 1863, a Treaty was signed between Spain and the Hawaiian Kingdom in London and thereafter ratified by both governments. Article IV of this treaty provides:
"the respective citizens of the two countries shall enjoy the most constant and complete protection for their persons and property.  Consequently, they shall have free and easy access to the courts of justice in the pursuit and defense of their rights, in every instance and degree of jurisdiction established by the laws."
Neither Spain nor the Hawaiian Kingdom gave notice to the other of its intention to terminate this treaty in accordance with the terms of Article XXVII of the 1863 Treaty.  Therefore, this treaty is still in full force and continues to have legal effect to date day. Former Spanish territories, which acquired their independence from Spain, are successor States to, at the very least, Article IV of the Hawaiian-Spanish Treaty with regard to the citizenry of the successor State that effectively replaced the citizenry of the predecessor State in the treaty. These successor States are:
Cuba.  Independence:  May 20, 1902.
Equatorial Guinea.  Independence:  October 12, 1968.