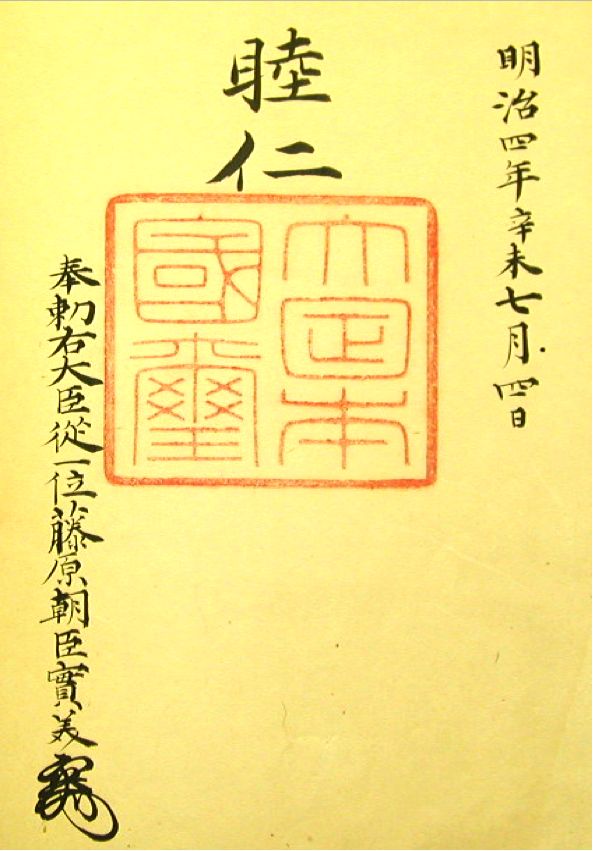 On August 19, 1871, a Treaty was signed between Japan and the Hawaiian Kingdom in the city of Yedo and thereafter ratified by both governments. Article II of this treaty provides:
"the subjects of each of the two high contracting parties, respectively, shall have the liberty freely and securely to come with their ships and cargoes to all places, ports and rivers in the territories of the other, where trade with other nations is permitted;  they may remain and reside in any such ports, and places respectively, and hire and occupy houses and warehouses, and may trade in all kinds of produce, manufactures and merchandise of lawful commerce, enjoying at all times the same privileges as may have been, or may hereafter be granted to the citizens or subjects of any other nation, paying at all times such duties and taxes as may be exacted from the citizens or subjects of other nations doing business or residing within the territories of each of the high contracting parties."
Neither Japan nor the Hawaiian Kingdom gave notice to the other of its intention to terminate this treaty in accordance with the terms of Article VI of the 1871 Treaty.  Therefore, this treaty is still in full force and continues to have legal effect to date. Former Japanese territories, which acquired their independence from Japan, are successor States to, at the very least, Article II of the Hawaiian-Japanese Treaty with regard to the citizenry of the successor State that effectively replaced the citizenry of the predecessor State in the treaty. The successor States are:
North Korea.  Independence:  August 15, 1945.
South Korea. Independence: August 15, 1945.