To develop an informed position on current issues in Hawaiʻi, such as the TMT (Thirty Meter Telescope) standoff on Mauna Kea, it is important to have an accurate understanding of the legal status of Hawaiʻi.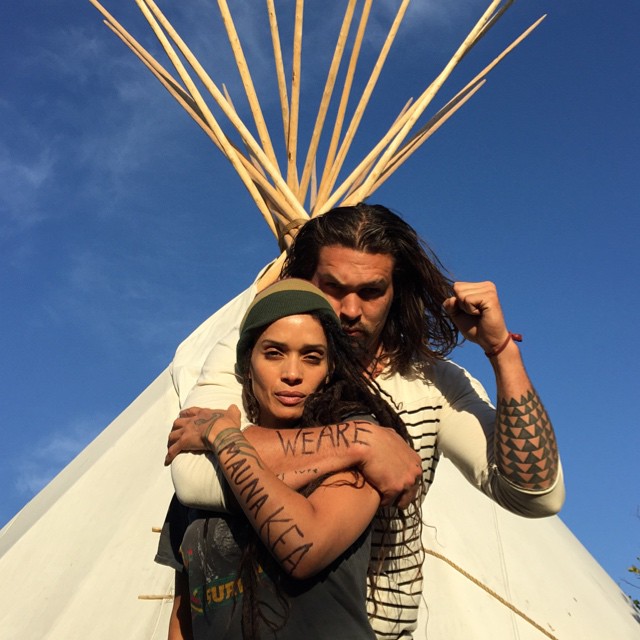 The purpose of this article is to address common misconceptions people have regarding territorial annexation as it relates to the Constitution of the United States and customary international law.
www.archives.gov/exhibits/charters/constitution_transcript.html
In Article I, Section 8 of the U.S. Constitution, the enumerated powers of Congress are domestic. Specifically, there is no enumerated power for annexation of foreign territory.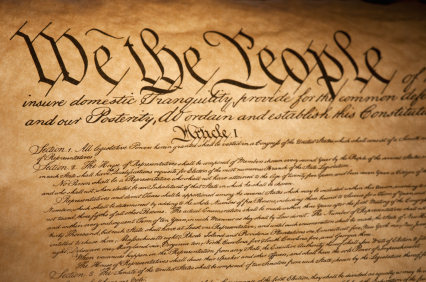 From Article II, Section 2 of the U.S. Constitution, regarding the President and Senate:
"He shall have Power, by and with the Advice and Consent of the Senate, to make Treaties, provided two thirds of the Senators present concur"
This power was used by the United States to enter 9 treaties of cession, annexing 56 out of 58 acquired territories, over a period of 168 years (1783-1951). This is the self-evident pattern of customary international law regarding territorial annexation, followed consistently by the United States throughout its history.
The Indian Appropriation Act of 1871 and the Island of Palmas arbitration in 1925 legally prevented this power from being used for annexation of American Sāmoa. There were two failed attempts, in 1893 and 1897, to use this power for annexation of Hawaiʻi, both of which were due to less than two thirds approval of the Senate.
The context of Article IV, Section 3, of the U.S. Constitution, is clearly domestic:
"New States may be admitted by the Congress into this Union; but no new State shall be formed or erected within the Jurisdiction of any other State; nor any State be formed by the Junction of two or more States, or Parts of States, without the Consent of the Legislatures of the States concerned as well as of the Congress."
This power was used prematurely to admit Texas as a State in 1845 following two failed attempts, in 1837 and 1844, to pass a treaty of annexation for Texas in the U.S. Senate. The preliminary admission of Texas as a State in 1845 was followed by constitutional annexation of Texas as a Territory in 1848 through the Treaty of Guadalupe Hidalgo.
Therefore, since the Newlands Resolution claimed to annex Hawaiʻi as a Territory in 1898, and not admit it as a State, Texas is an invalid precedent. Furthermore, all 49 of the United States, including Texas, have a treaty of cession, while Hawaiʻi does not. This makes Hawaiʻi an unprecedented historical anomaly in violation of customary international law for territorial annexation, that in turn provides the evidence through which the U.S. constitution is interpreted.
88 out of 90 members of the U.S. Senate in 1898 opposed annexation of Hawaiʻi by joint resolution, because they held that it was unconstitutional in the context of customary international law, since Texas failed to provide a valid precedent. (youtu.be/yC4v0k0wd0Y)
The historical data for customary international law regarding territorial annexation, followed by the USA throughout its history, does not substantiate constitutional annexation of Hawaiʻi to the United States via joint resolution of U.S. Congress in 1898. This alleged annexation is an outlier in the data set—9 treaties annexing 56 territories in 168 years, plus the cession by American Sāmoa—that stands alone without precedent, both before and after the Newlands Resolution.
The provision in the U.S. Constitution for territorial annexation by a supermajority of the U.S. Senate is unequivocal when interpreted through this complete data set for customary international law. This is the appropriate context which must be included in any assessment of the claim of that Hawaiian sovereignty has been transferred to the United States.
Today, the typical American is oblivious to this complete data set regarding annexation of territory by the United States. However, this is not because access is restricted to these data, but due to generations of being indoctrinated by propaganda to the contrary. Therefore, instead of investigating the data, and interpeting it objectively, the typical American accepts the assumption that Hawaiʻi is the "50th State" as a foregone conclusion.
Hence, as will undoubtedly be demonstrated in comments on social media reacting to this article, Americans (and Americans-at-heart) will insist that Texas was annexed by joint resolution and not the Treaty of Guadalupe Hidalgo, since this underpins their belief that Hawaiʻi was annexed by joint resolution.
This unchallenged chain of assumptions, in turn, is a major factor underlying the belief that the TMT project has been legally approved for construction under American laws. However, by a score of 57 to 1, the data provided by customary international law fails to support the alternative hypothesis that the Hawaiian territory was annexed to the United States. In turn, these data invalidate the administration of U.S. laws in the Hawaiian territory.
Conversely, the data fails to reject the null hypothesis that the Hawaiian State has not been extinguished from its territory. Therefore, it cannot be concluded from customary international law that Hawaiʻi is part of the United States. Since occupation exists in the absence of annexation, and since both are mutually exclusive, the USA is in Hawaiʻi and not the other way around. In other words, Hawaiʻi is not part of the United States—nor has it ever been—without a treaty of cession.
Consequently, construction of the TMT would be classified as a war crime under international law through "extensive destruction and appropriation of property, not justified by military necessity and carried out unlawfully and wantonly," which is one of the grave breaches specified in the 1949 Geneva Conventions.
Data Set & References: goo.gl/d6Ra2B
Author Bio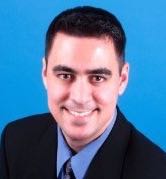 Keokani Marciel is a lifelong aloha ʻāina (Hawaiian patriot) and kanaka ʻōiwi (aboriginal Hawaiian) who holds a B.S. in Nutrition Science from the University of California at Davis, and an M.S. in Exercise Science from California University of Pennsylvania. In 2008, Keokani made a career change to mathematics education, and is now beginning an actuarial career. With his background, he brings a quantitative and scientific outlook to the discourse regarding the legal status of Hawaiʻi as an occupied nation-state.