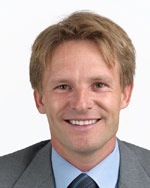 On January 14, 2013, Ambassador Benno Bättig, General Secretariat of the Swiss Federal Department of Foreign Affairs (FDFA), received at his office in Berne, Switzerland, the Hawaiian Kingdom's Instrument of Accession to the 1949 Fourth Geneva Convention for the Protection of Civilian Persons in Time of War. Along with the Instrument of Accession, Ambassador Bättig also received a copy of the Hawaiian Protest and Demand deposited with the President of the United Nations General Assembly, August 10, 2012; and a DVD package of the Larsen v. Hawaiian Kingdom arbitration case at the Permanent Court of Arbitration, The Hague, Netherlands, 2001.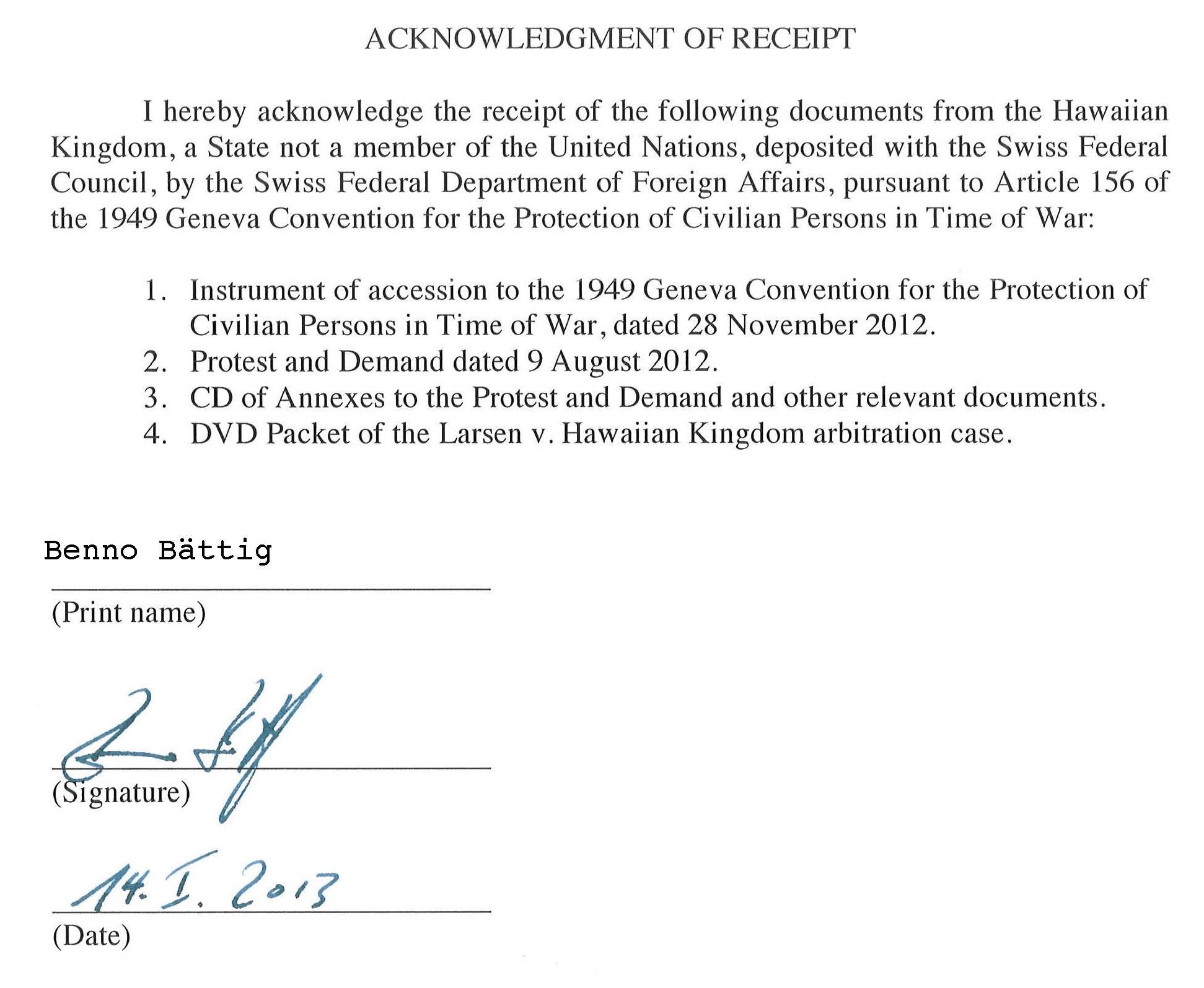 The FDFA is responsible for maintaining the foreign relations of Switzerland and serves as the Swiss Ministry of Foreign Affairs. The department is headed by Federal Councillor Didier Burkhalter. The FDFA is composed of a General Secretariat and the State Secretariat, to which the department's directorates and agencies are subordinate. Ambassador Bättig was appointed General Secretariat January 11, 2012.
CLARIFICATION: Article 156  of the Fourth Geneva Convention provides that accessions shall be notified in writing to the Swiss Federal Council and the Swiss Federal Council shall communicate the accessions to all the Powers in whose name the Convention has been signed, or whose accession has been notified. The Swiss Federal Council receives accessions through the FDFA. And according to Article 159, the Swiss Federal Council also informs the Secretary-General of the United Nations of all ratifications, accessions and denunciations received by them.