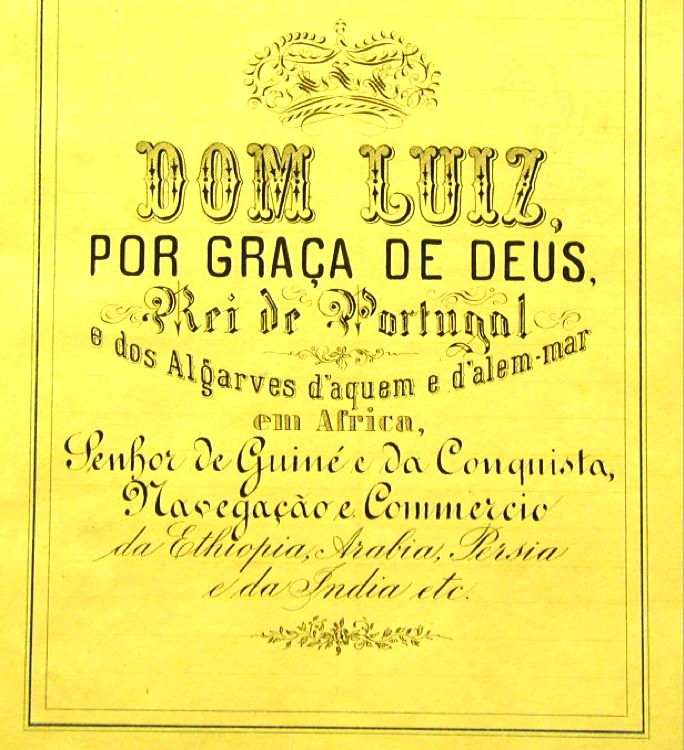 On May 5, 1882, a Provisional Convention was signed between Portugal and the Hawaiian Kingdom in Lisbon and thereafter ratified by both governments. Article I of this convention provides:
"the Consular Agents, the subjects, the ships and products of the soil, or of the industry of one of the two countries, will enjoy on the territory of the other the same exemptions, privileges, and immunities which other Consular Agents, subjects, ships and products of the soil, or of the industry of the most favored nation, enjoy."
Neither Portugal nor the Hawaiian Kingdom gave notice to the other of its intention to terminate this Provisional Convention in accordance with the principles of customary international law.  Therefore, this Portuguese Provisional Convention is still in full force and continues to have legal effect to date. Former Portuguese territories, which acquired their independence from Portugal, are successor States to, at the very least, Article I of the Hawaiian-Portuguese Treaty with regard to the citizenry of the successor State that effectively replaced the citizenry of the predecessor State in the treaty. These successor States are:
Angola.  Independence:  November 11, 1975.
Cape Verde.  Independence:  July 5, 1975.
Guinea-Bissau.  Independence:  September 24, 1973.
Mozambique.  Independence:  June 25, 1975.
Sao Tome and Principe.  Independence:  July 12, 1975.
Timor-Leste. Independence: November 28, 1975. May 20, 2002 is the official date of international recognition of Timor-Leste's independence by the United Nations.