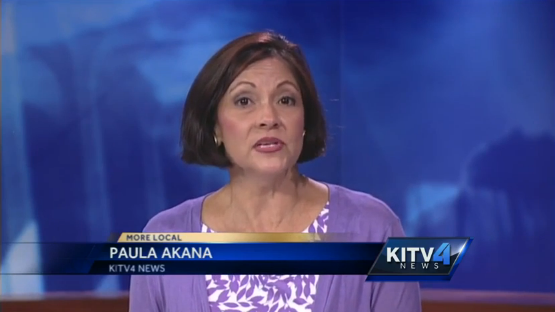 To view KITV news video of the story click here.
HONOLULU —There's excitement, applause and also some words of caution after the federal government took the first steps toward possibly establishing a government-to-government relationship between the United States and Native Hawaiians.
The federal government says it's taking its first step toward re-establishing a government-to-government relationship with Native Hawaiians.
The Department of the Interior announced a month long series of meetings with Hawaii residents and they start Monday.
"I think it's a sign of panic and desperation on the part of the federal government and the Department of Interior," said Williamson Chang, University of Hawaii law professor.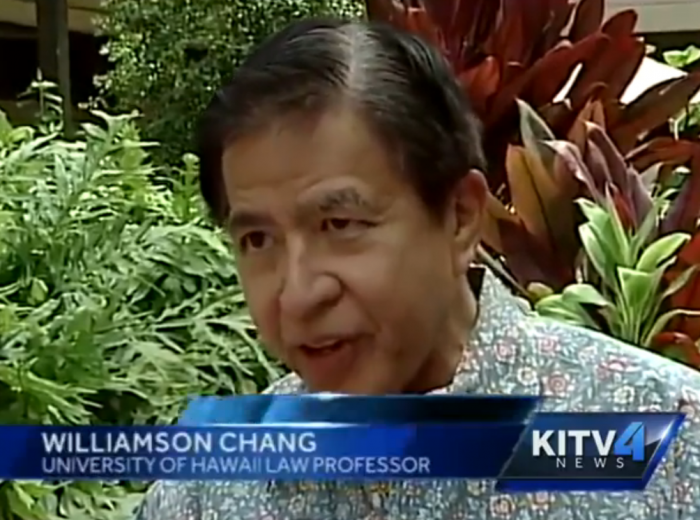 Under current rules, this can only be done with residents in the lower 48 states. So, the department would first have to change those rules.
Chang says he sees this as being spurred on by the recent letter by Office of Hawaiian Affairs CEO Kamana'o Crabbe to U.S. Secretary of State John Kerry. The letter asked for a legal opinion about Hawaii's political status under international law.
"So, I think that's changed the ball game completely. OHA is asking, 'Are we still a nation?' And that I think scared them that if there is, this is what's going on in Hawaii and we have something to worry about," said Chang.
"Why not go for the sure thing where Hawaiians become like a federally recognized Indian tribe. We know how to deal with them. They're not going to embarrass us internationally if we do that," Chang continued.
Chang says they may also be under pressure to do something before President Obama leaves office.
Hawaii's entire congressional delegation as well as the Governor and OHA's trustee chair Colette Machado released statements commending the Obama Administration for its commitment to engaging Native Hawaiians in open dialogue.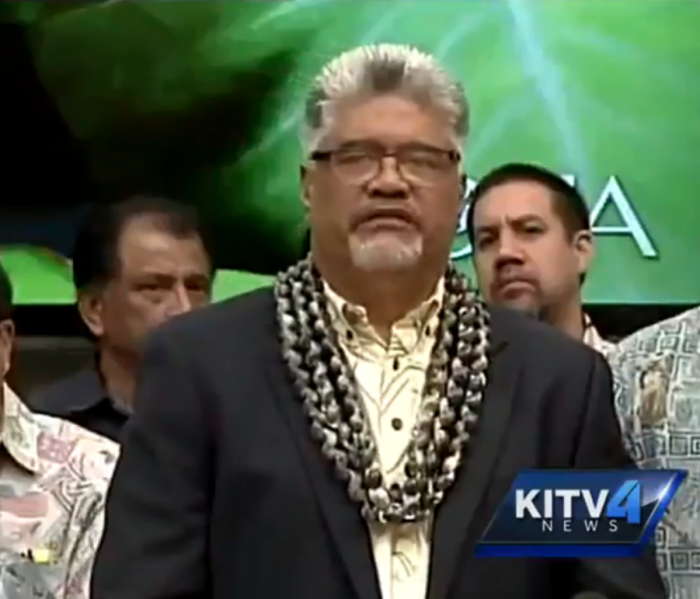 OHA's Crabbe stated:
"… we see this as only one option for consideration. The decision of whether to walk through the federal door or another will be made by delegates to a Native Hawaiian 'aha and ultimately by our people. We are committed to keeping all doors open so our people can have a full breadth of options from which to choose what is best for themselves and everyone in Hawai'i."
Public Meetings in Hawaii – June 23 through July 8
Oahu
Monday, June 23 — Honolulu – 9:00 a.m. to 12:00 p.m.
Hawaii State Capitol Auditorium
Monday, June 23 — Waimanalo – 6:00 p.m. to 9:00 p.m.
Waimanalo Elementary and Intermediate School
Tuesday, June 24 — Waianae Coast – 6:00 p.m. to 9:00 p.m.
Nanaikapono Elementary School
Wednesday, June 25 — Kaneohe – 6:00 p.m. to 9:00 p.m.
Heeia Elementary School
Thursday, June 26 — Kapolei – 6:00 p.m. to 9:00 p.m.
Makakilo Elementary School
Lanai
Friday, June 27 – Lanai City – 6:00 p.m. to 9:00 p.m.
Lanai Senior Center
Molokai
Saturday, June 28 – Kaunakakai – 1:00 p.m. to 4:00 p.m.
Kaunakakai Elementary School
Kauai
Monday, June 30 – Waimea – 6:00 p.m. to 9:00 p.m.
Waimea Neighborhood Center
Tuesday, July 1 — Kapaa – 6:00 p.m. to 9:00 p.m.
Kapaa Elementary School
Hawaii Island
Wednesday, July 2 — Hilo – 6:00 p.m. to 9:00 p.m.
Keaukaha Elementary School
Thursday, July 3 — Waimea – 10:00 a.m. to 1:00 p.m.
Waimea Community Center
Thursday, July 3 — Kona – 6:00 p.m. to 9:00 p.m.
Kealakehe High School
Maui
Saturday, July 5 — Hana – 1:00 p.m. to 4:00 p.m.
Hana High and Elementary School
Monday, July 7 — Lahaina – 6:00 p.m. to 9:00 p.m.
King Kamehameha III Elementary School
Tuesday, July 8 — Kahului – 6:00 p.m. to 9:00 p.m.
Pomaikai Elementary School