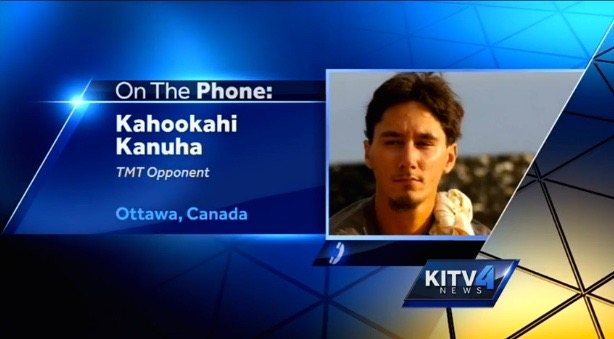 Click here to view the KITV News clip that aired on Wednesday May 13, 2015.
HONOLULU—And there are no signs of slowing down for TMT opponents. In Canada earlier today, they filed formal war crimes complaints with the Canadian Justice Department.
Activist Kaho'okahi Kanuha says the charges are for desecration of property, unlawful confinement, and being denied the right to a fair trial. The last two relates to the arrests of 31 protestors who blocked construction of the thirty-meter telescope.
Kaho'okahi Kanuha in Canada stated: "We're working off of the fact that Hawai'i was never legally annexed by the United States of America. This has gotten international attention, world-wide attention, and the ramifications of the actions taking place on the mountain, are very, very, they're huge."
Kanuha says that filing initiates a preliminary inquiry into their complaints. He says if the Canadian Justice Department finds "probable cause"—it will launch a criminal investigation.