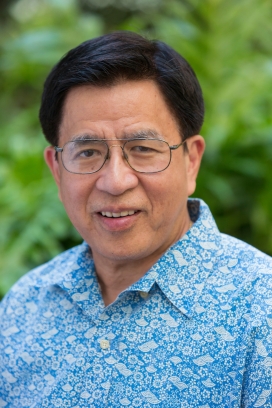 Testimony of Williamson B.C. Chang, Professor of Law, April 16, 2015 at a meeting of the University of Hawai'i Board of Regents, University of Hawai'i at Hilo.
Honorable Board of Regents:
I have had the honor and pleasure to serve as a Professor of Law at the University of Hawai'i for the last 39 years. I have served the University and the community well. I am also grateful for the opportunity to serve and work in the University.
Let me start by saying this: I know a place, I know a country where there would never be a question whether to build an eighteen-story thirty meter telescope on the summit of Mauna Kea. That country, that nation is "Hawai'i."
Before 1893, it would have been unthinkable that the Government of the Kingdom of Hawai'i would ever conceive of such a plan. Yes, Kalakaua loved astronomy. All Hawaiians loved the stars. However, they loved Mauna Kea even more. Mauna Kea is "sacred" it is the Sky-Father it is the essence, the beginning of the creation chant of the Hawaiian people. All Hawaiians, all Islands, even Taro are descendants of Mauna Kea.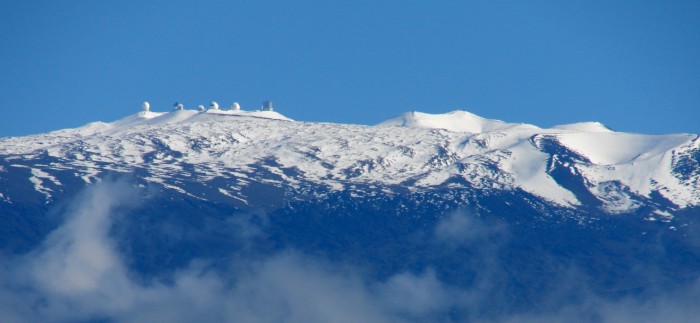 When I say "Mauna Kea" is sacred, I do not mean to use "sacred" the way most people use that term. I mean "sacred" not in the same sense of worship. I use "sacred" in the sense of "precious" and "so important that nothing else counts"—I apply it to those things and people that we care so much about that we would do anything, even flout and break the law, to preserve their existence.
The child of a parent, especially a young child is "sacred" in this sense. So are parents to their children. So are grandparents. Even the family pet is "sacred." If your house was burning down would you risk your life to go into the burning house to rescue your children, your mother, your grandparents, even your beloved dog or cat? Would you go even if forbidden by first responders, firemen or policemen? Yes, many of us would go without hesitation–without thinking of the consequences. Would you give a kidney to save or extend the life of your child, your brother, your uncle? Would you spend all of your money to save a loved one from cancer? from Lou Gehrig's disease or from a life in prison without parole? Yes, we all would.
Moreover, we praise such emotions and desires of others who make such sacrifices every day. We understand the soldier who sacrifices himself by instinctively jumping on a grenade. We understand the parent or grandparent who gives all their money to see their child or grandchild through college.
Whether one worships Mauna Kea or not, whether one considers it "sacred" does not matter as much as understanding the instincts that drive those to defend and save Mauna Kea—much as one would understand the absolute love for a child, or a parent even if such acts break the law.
When we see the instinct of family, of brotherhood, of sisterhood of love for mankind in others we celebrate that—we gravitate to that. We love and defend Mauna Kea because it reminds us what makes us human. Sacred is not necessarily a place. It is a relationship, a deep visceral relationship: beyond reason, beyond law, beyond rationality.
The Mauna Kea movement is a movement that has grown because of young people. They live in new confusing world themselves—a world of cognitive dissonance. That is they live within an outright contraction—a Hawaii in decline where there is nothing they can do. They see their world being attacked and destroyed, its water taken, its plants doused with foreign chemicals, its agricultural lands disappear in the name of gentlemen farmers, its open lands used for artillery practice, and its shoreline becoming high-end condominiums that only rich foreigners can afford.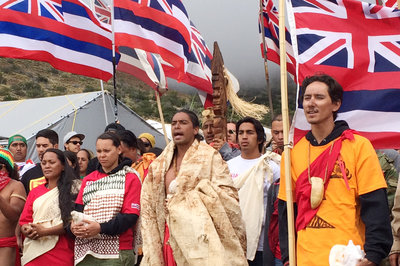 Moreover, to the young, Hawaii is unlivable, there is no viable future: There are no places to rent, no jobs that fit their training, no money for retirement and the endless, life-sapping traffic congestion. And now an eighteen story telescope on Mauna Kea!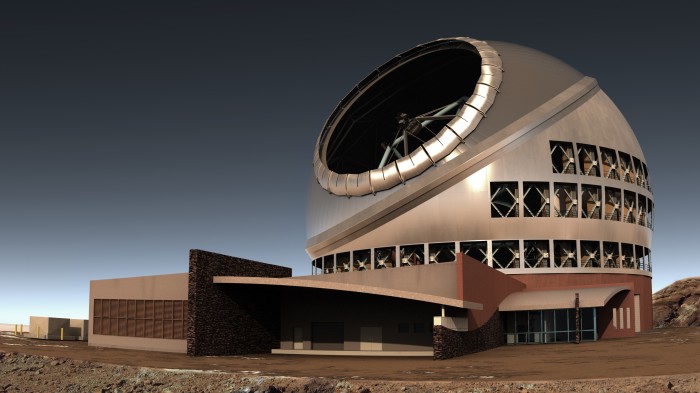 It would never be built on other sacred sites: not over the Western Wall, the Dome of the Rock, Angor Wat, Gettysburg, Arlington, or the Arizona Memorial? No one would think of putting a pair of glasses on the eyes of God. Why then, Mauna Kea? We, and our youth are inundated today with the attacks on the treasures of the earth and why?
So, what happened to this "nation" called Hawai'i, where Mauna Kea was loved and adored? Hawai'i was a nation, that by a series of events, starting with an overthrow in 1893 and ending with annexation in 1900, by which another nation, the United States, forcefully took the sovereignty of Hawai'i.
What do I mean by that?—to take one nation's sovereignty? Sovereignty is the monopoly of a government on the legitimate use of violence.
By that I mean the State, the police and DLNR are the only ones today who can do so-called "legal" violence to Mauna Kea. Similarly, the police of Hawai'i County and the officers DLNR are the only ones who can use the violence of arrest and jail or fine to force down the protectors of Mauna Kea. Protect the mountain and you go to jail. It is legal. It is called law. It is a power possessed only by the sovereign of a nation. There once was a time in Hawaii when that monopoly on the use of legal power protected not defiled Mauna Kea.
In 1893 and 1900 a new Nation took over in Hawai'i—a new nation with new rules. These were new rules that had the power to interfere with our very human, emotions and instincts, instincts derived over time from our kupuna, our ancestors and the culture of this nation of Hawai'i. Hawai'i has changed.
Today, government has the legitimate power to do violence to families as well. Government agencies can take a child away from a parent. Government agencies can put a Hawaiian in prison for the smallest of offenses—denying him or her freedom and the chance to be with and raise their families. The world of Hawai'i has been turned upside down.
The answer lies in power, that is law—the shift over their lives by which all is reversed.
In 1898 the United States, by Joint Resolution took the nation of Hawai'i. I am a legal historian. In the appendix attached I show my work—that concludes definitively that the joint resolution had no such power. It was impotent, it was an act of Congress not a treaty. It could no more take Hawai'i by a law then Hawai'i by a law could take America.
It was a fraud—it created a disease that spread, a malaise we all suffer—called the myth of annexation. We all believe we are part of America, we all act as if that were true. We have been taught that way. We follow the lead of others who act that way.
The truth is that the joint resolution did not give to the United States the monopoly on the use of legitimate violence—a violence to build on Mauna Kea, the violence to arrest those who seek to stop that building. Most of all the University claims Mauna Kea by lease—a lease derived from the Joint Resolution.
It is said that the Joint Resolution gave Mauna Kea to the United States, which gave it to the State, which gave it to the University. As a matter of law that is false. It is a lie. The University has no power over Mauna Kea. It cannot build, it cannot give permits, it cannot arrest us.
The mass of young people are here today in protest because we live in a world of cognitive dissonance. They live in a world where they are learning, at the University about the truth of the Joint Resolution, which gives no power, no sovereignty to the state. Outside of their classes they see the State taking what they love—preventing them from running into the burning house to save their Mauna Kea, their father, their sky-father.
And this dissonance makes them ill. It makes our youth sick. It is a crisis that creates mental illness. In short, to build on Mauna Kea is to cast a sickness throughout these islands, a sickness and sadness, not only on Native Hawaiians but on all people who live here.
I have included an appendix, taken from my work, which speaks to the myth of annexation and demonstrates that the Joint Resolution had no capacity to take the Nation of Hawai'i. I will place this testimony and my appendix on my "Scholar Space" at Hamilton Library, the University of Hawai'i at Manoa, under my name. This is the link to that site.
Mahalo and Mahalo Ke Akua.
Williamson Chang
Professor of Law