The practical value of history, is that it is a film of the "past," run through the projector of "today," onto the screen of "tomorrow." The film can never change, but a projector can be updated to process the film, which will change your view of the future. I ke au i hala ka lamaku o ke ala i ke kupukupu—the past is the beacon that will guide us into the future.
The past is very important to Hawaiians. So much so where the Hawaiian word for future is "ka wā ma hope," which is literally translated to the time of the past. In the past that begins from a second ago to three hundred years ago are the stories or mo'olelo of our people. This is where one can learn from past mistakes and capitalize on past sucesses.
The influx of diseases and viruses in the Hawaiian Islands after 1778 devestated the Hawaiian population. From measles, influenza, whooping cough and small pox, Hawaiian governmental authorities had to deal with the decimation of Hawaiian lives. It wasn't a matter of politics or finger pointing, it was about how to protect Hawai'i's people from death knocking on Hawai'i's door.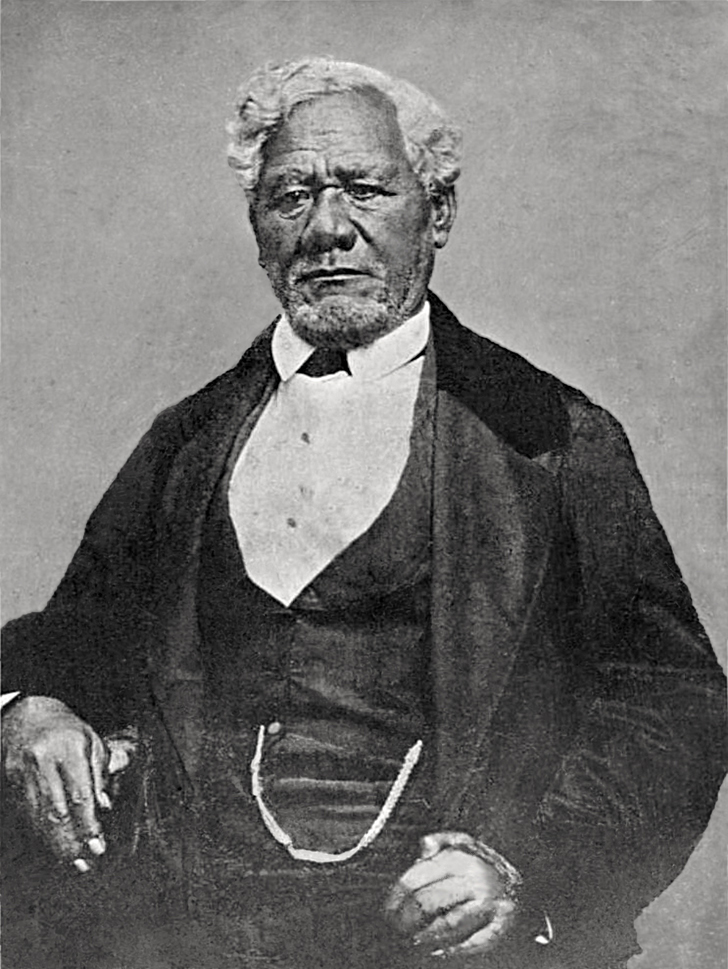 On December 2, 1848, Governor Mataio Kekuanāo'a, published a report on the carnage from disease and virus across the islands in the Ka Elele Hawaii newspaper. The report was in Hawaiian, but an English translation is provided by Awaiaulu, Inc.
Regarding Illness in Hilo. Regards to you, the Elele. All of the students of this school are afflicted with the contagious smallpox. Previously, some individuals had coughs. They did not have whooping cough. At church service yesterday, there was one boy with whooping cough. Some had fevers, perhaps two, almost exactly like the illness of 1847. Many are somewhat fatigued. Different sick ones may have frequent cramps or headaches.

Malo is carrying out his duties among the folks of this area. In a nearby land area, there are perhaps 80 who are doing required public service. 18 of them have died since the contagious smallpox got here. Most were strong and able-bodied.

Illness at Lahaina. Lahaina has illness much like what is seen here in Honolulu. There is smallpox and whooping cough. Earlier, all the children had whooping cough, and afterwards, all the adults had already contracted it, and we heard that some have died.

Illness at Molokaʻi. Most of the people here are very ill. Some have died, and many more have the coughing illness. There are many sick folk at Hālawa. Someone dies there nearly every day. Few individuals went to church services on the last Sabbath. At services in the new month, there were none. There is no school at this time. All of the teachers are sick, as are most of the students. There have been no deaths among those who drank the medicine that we provided.

Illness at Honolulu. Here below is the letter from the Governor, M. Kekūanāoʻa, regarding those who died in the two week period from the 1st to the 15th of this November.

Fort of Honolulu. 18 November, 1848. Regards. I am reporting to you about the number those who died from Waikīkī to Moanalua in these past two weeks of November. Waikīkī, 7 dead. Honolulu area and Honolulu town, 271 dead. Kapālama, 7 dead. Kalihi, 24 dead. Moanalua, 7 dead.

You should publish this in the Elele Hawaii, and announce it in churches during services, which all I have to say to you, with appreciation. M. Kekūanāoʻa.

If those numbers of the reported deaths are added up, it equals 380. And if you divide it by the 15 days, you get 25, that being the number of people who died each single day.

Illness at Waialua (Oʻahu). A letter from there states thus: Everyone here is ill, and some, if not ill, are recovering. Not many have actually died. There were perhaps ten that I heard of, and some of them had been infirm previously.

Extensive death has just hit here in Honolulu. Chiefs are dying, as are their people. Those of status great and small are entering the house of darkness. The wrongdoers and the righteous all end up falling.

This last Sabbath, Iakoba Malo, an attendant of Leleiōhoku, passed on. He was born on Hawaiʻi; he had always been a chiefs attendant, and was nearly 70 when he died. For many years he had been a servant of God, and appeared to be truly pious, steadfast to the oath he had made. It was never heard about him being in trouble, though he was connected to the royal circles, but did not get involved in pleasure seeking or wantonness because of where he resided. That was because his faith in Almighy God was sincere. He died with hope on God's holy day. Smallpox and its resulting diarrhea were the causes of his death.

Here is another death: Mose Kekūāiwa, the son of Kekūanāoʻa and Kīnaʻu, died on the 24th of November; He was 19 years and four months old. He attended the Chiefs' Children's School for seven years, and mastered the English language. His body had been weakened previously by this illness, and when he contracted smallpox again, along with a cough, he passed on. How tragic is the death of the young!

Here is another: Ioana Kaʻiminaʻauao, the foster daughter of Kalama, wife of the king. She was three years and two days old. Kapaʻakea and Keohokālole were her actual parents. Liver failure was the cause of her death.

This as well: On the 19th of November, John Meek Jr. died, he being the firstborn of Captain J. Meek, and being 27 years old.

Because the printers have been ill, the Elele was not published at its usual time. Perhaps it will be published at its customary time in the future. Those who want a good paper should write articles for it. There are few who are writing articles; some have nearly abandoned this. Those who care about the Elele should give this careful consideration.
COVID-19 and the Delta variant is a new virus but an old story of Hawaiians dying. The vaccine, which has been approved by science and not politics is crucial for Hawaiians to understand and to make informed decisions. The State of Hawai'i and the United States federal government have a history of not being trusted by Hawaiians and and for good reason. They are an illegal occupier. Medical science, however, should be trusted as you would trust your own doctorʻs recommendations when he or she is treating you for sepsis or a case of bronchitis.
There are medical doctors who are Hawaiian and private organizations that provide medical support for Hawaiians such as Papa Ola Lokahi, Hui Mālama Ola Nā ʻŌiwi, Ke Ola Mamo, or The Queenʻs Medical Center-Native Hawaiian Health Center. During this crisis, get advice from people you trust, know, and that you can rely on.
Donʻt become a statistic. Be healthy and thrive for the good of your country, the Hawaiian Kingdom.