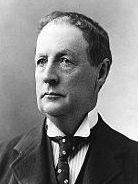 After the defeat of the Spanish Pacific Squadron in the Philippines on May 1, 1898, just one month into the Spanish-American War, Congressman Francis Newlands (D-Nevada), submitted House resolution no. 259 for the annexation of the Hawaiian Islands to the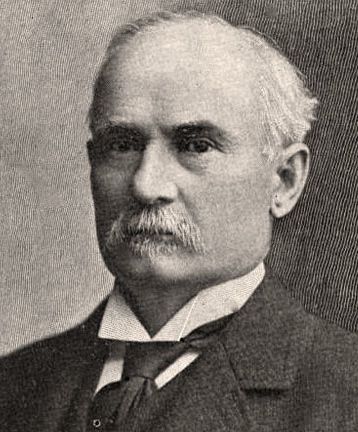 House Committee on Foreign Affairs on May 4, 1898. Six days later, hearings were held on the Newlands resolution, and on May 17, 1898, Chairman Robert Hitt (R-Illinois) reported the Newlands resolution out of the Committee of Foreign Affairs, and debates ensued in the House of Representatives until the resolution was passed on June 15, 1898.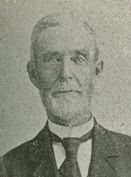 On June 11, 1898, Congressman Hitt began the debate by giving a lengthy testimony calling for the annexation of the Hawaiian Islands as a military necessity. One of the opponents to the scheme of annexation was Congressman Charles Nelson Clark (R-Missouri). He too gave a lengthy testimony on the floor of the House during the debate and one of his key points centered on the lack of support the so-called Republic of Hawai'i had from the people of the Hawaiian Islands. He was making specific reference to the signature petition against the treaty of annexation by the Hawaiian Patriotic League that was submitted by Senator George Hoar (R-Massachusetts) after meeting with the officers of the league in Washington, D.C. This signature petition was a major reason why the Senate failed to acquire the necessary two-thirds vote to ratify a treaty of annexation that was signed by the McKinley administration and the so-called Republic of Hawai'i. The treaty failed.
Here follows Congressman Clark's testimony during the debate on June 11, 1898 (vol. 31, Congressional Record, p. 5793):
*******************************************************
AGAINST THE WILL OF THE HAWAIIAN PEOPLE
The cornerstone of this Republic is the proposition enunciated by Thomas Jefferson, the chief priest, apostle, and prophet of constitutional liberty—"Governments derive their just powers from the consent of the governed."
If that proposition is not true, then the American Revolution was a monstrous crime; Washington, Warren, Montgomery, Greene, Marion, and all that band of heroes were turbulent traitors to King George III; John Hancock, Old John Adams, Patrick Henry, Richard Henry Lee, and their Congressional compeers pestilent disturbers of the peace; and all the blood shed in our two wars with Great Britain was wanton and wicked waste. If that proposition is not true, William McKinley is this day exercising functions usurped from Victoria Guelph, and this body is composed of mouthy brawlers doing unlawfully those things which the English House of Commons has the sole right to do.
If that proposition is not true, you, Mr. Speaker, are not Speaker de jure, but only Speaker de facto, interfering pro tanto with the prerogatives of the speaker of the English House of Commons, Mr. Gully, who is the grandson of a professional pugilist. [Laughter and applause.]
This annexation scheme is in flagrant violation of that basic principle of our Republic, for many thousand Hawaiians—more than the entire male adult population—have solemnly protested against the sale and delivery of their country to us by a little gang of adventurers who, claiming to be the whole thing, are offering to us a property of which they have robbed the rightful owners. And now America, which has been solemnly declared by the Supreme Court to be a Christian land, is to be made the receiver of these stolen Hawaiian goods.
If an ordinary citizen receives stolen goods, he commits a penitentiary offense. Wherein, I beg leave to inquire, is the difference of principle between in stealing ordinary property and in stealing an island or a group of islands, or in receiving them after they are stolen? The only justification lies in the thievish theory that if the theft is big enough, it ceases to be a crime and takes on the character and complexion of a virtue, and the perpetrators thereof, instead of being consigned to the striped uniforms, cramped quarters, meager diet, and hard labor of felons, are to be hailed as statesmen and rewarded with the plaudits of a grateful people—a theory which, I regret to say, is growing in this country.
But the jingoes tell us that this protest of the Hawaiians is all bogus, gotten up by designing knaves, and that the Hawaiians are falling over each other in their eagerness for annexation. If this is true, why not submit this annexation scheme to a popular vote in Hawaii, as was done in the case of Texas, and which was provided for in the treaty once negotiated with Santo Domingo, but which happily was never ratified, or have a plebiscite, as Napoleon III was in the habit of doing whenever he felt like it or wished to cure himself of ennui produced by wearing his uncle's heavy crown, which was too large for him? That would be fair and would remove one difficulty. Certainly Mr. Sanford B. Dole could guarantee that every vote in favor of annexation would be counted at least once.
Does he or do his sponsors here shrink from the test of Hawaiian manhood suffrage on that proposition?
If a fair election on that proposition can not be had, what assurance have we that fair elections can be had hereafter, if we annex these islands? If the Hawaiians are not fit to vote on a proposition of vital interest to themselves, who will have the effrontery to say that they are fit to vote for all coming time on propositions of vital interest to us and to our posterity?
If governments derive their just powers from the consent of the governed, how does it happen that the Hawaiians are to have no voice in a performance which transforms their country from an independent nation into a mere outpost of this Republic?
Let him answer who can.
This submission to a vote of the Hawaiian male adults of a proposition decisive of their destiny ought to be insisted on by Congress as a condition precedent to even considering annexation.
This is the American method of procedure—a method bottomed on the eternal principles of wisdom, justice, and liberty.
We should demand a free ballot and a fair count for the Hawaiians, whose patrimony has been appropriated by President Dole and his partners in the oligarchy.
The annexation shouters claim that the Hawaiian names appended to the remonstrance are largely fictitious, and chiefly secured as signers under false pretenses. We deny it. Issue is squarely joined on an important matter of fact. It can be settled by a vote of the Hawaiian males over 21 years of age. Who can deny that that is a fair test?
All the machinery of elections is in the hands of the little coterie of oligarchists. They are able, resolute, ambitious men. They can be relied upon to see to it that every annexation voter votes and that his vote is counted. They can also be relied on to see to it that not an unlawful vote is cast against the scheme of annexation, for their fortunes depend upon annexation. Can anything be more clearly just? Is President Dole afraid of the verdict of his own people? I pause for a reply.
None of his friends answer, so I will answer myself. He can not be induced to submit this scheme to a popular manhood suffrage vote, for the very good reason that he knows that he and his friends hold office through usurpation and that the vast majority of the Hawaiian people are bitterly opposed to him and all his works. He the friend of liberty, is he? How does it happen, then, that while under the monarchy 14,000 persons were permitted to vote, only 2,800 are given the elective franchise under the oligarchy?
Let it be remembered also that a large percentage of these 2,800 voters have been colonized in Hawaii by Dole & Co. since they have been conducting the Government. What a misleading misnomer is it to dignify this little handful of close-corporation oligarchists with the name of a republic! What a burlesque upon truth, what a travesty upon justice, what an affront to intelligence to assert that Dole and his gang have any claims upon us or upon any other friends of representative government and human freedom!
Oh, yes, but we are told that all male citizens of the Sandwich Islands can vote who will swear that they will support the present Republic and the present constitution of Hawaii. Now, at first blush that seems perfectly fair; but it is a delusion and a snare, as will readily appear from this fact: The constitution, which the Hawaiian people never had any hand in adopting, provides for this very scheme of annexation, which the Hawaiian people detest. That condition for voting is a very skillful contrivance. It exhausted human ingenuity to invent it as is worthy of Machiavelli himself. In order to vote at all a citizen of the Sandwich Islands must solemnly swear to support a constitution which deprives his country of its nationality. What man who has any reputation to lose indorses such a swindle on a feeble people? Under it only about 2,800 persons to vote, and that is about the number in favor of annexation.