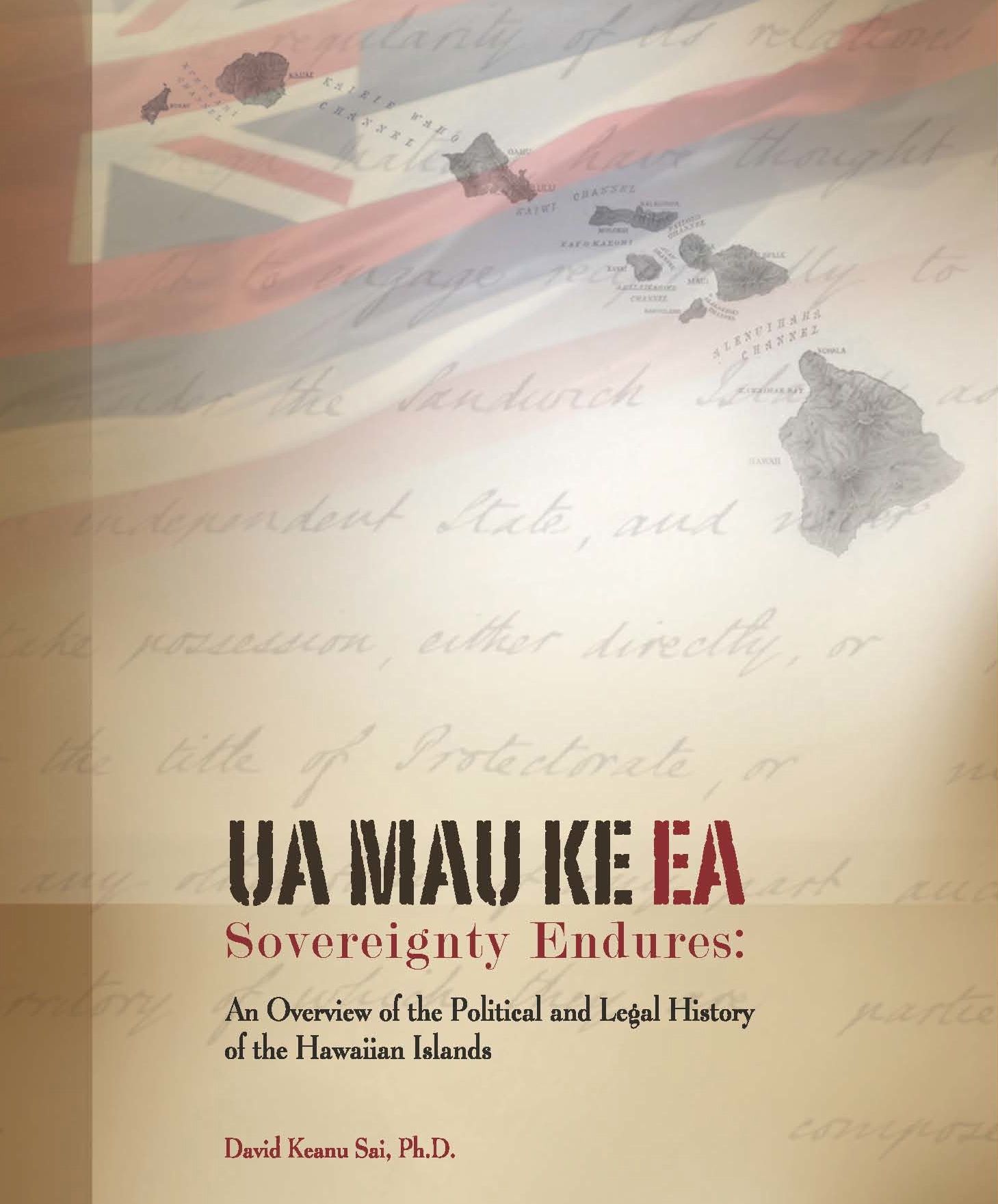 In 2011, David Keanu Sai, Ph.D., Hawaiian Ambassador-at-large, has written a new Hawaiian history book, Ua Mau Ke Ea: Sovereignty Endures, covering the legal and political history of the Hawaiian Kingdom that spans from the 18th century to the present. The textbook also comes with an accompanying DVD. Dr. Sai has a Ph.D. in political science specializing in international relations and public law. The textbook and DVD can be purchased online.
-Follow Hawaiian Kingdom news and updates on Twitter: @HKSpokesperson
Ua Mau Ke Ea: Sovereignty Endures is required reading for classes at the University of Hawai'i Colleges and High Schools throughout the Hawaiian Islands. Here are some comments from High School and College instructors:
"Secondary educators in Hawai'i are extremely fortunate to be able to access the rarest of pedagogical materials for the required Hawai'i DOE Modern Hawaiian History course: an academically sound and well-written textbook."—Amy Perruso, Mililani High School, Teacher – Pre-AP Modern Hawaiian History/Participation in Democracy, A.P. Government and Politics.
"A concise, yet detailed account of the legal and political history of Hawai'i for advanced students…Heavily dependent on primary sources and contextualization, this book is a radical departure from 'conventional' histories with some truly fresh insights on the Hawaiian Kingdom and Hawai'i's current legal status. By focusing on Hawai'i's often-neglected legal infrastructure, Sai shows its problematic—and ultimately occupied—nature."—Umi Perkins, Ph.D. candidate, Kamehameha Schools Kapalama, Teacher, High School Honors Hawaiian History.
"Breakthrough! Sai has produced the most insightful work to date on the foundations of the political and legal history of the Kingdom of Hawai'i and it's relevance to Hawaiian political life today."—Peter Kalawai'a Moore, Ph.D., Windward Community College, Instructor and Coordinator, Hawaiian Studies.